Many people are suffering from nursing home abuse in the present day. In fact, if you look at the trend of the cases for the past few years, you will observe an increasing trend. For those who don't have any idea about nursing abuse, it is nothing but abuse in nursing homes. It occurs when caretakers hurt the residents of nursing homes. Besides, this abuse is generally done in many ways. Let's take a quick look at them.
Financial Abuse: Many residents of nursing homes face difficulty in managing their money because some of the employees or caretakers there might steal their money. Some residents keep quiet without highlighting such issues, while some report such issues to the management team. Financial abuse can hurt the residents there very badly.
Emotional Abuse: In this case caretakers frequently shout or taunt the residents. The staff of the nursing home may also try to isolate some residents. All this can make the residents of nursing homes emotionally weak. If this problem becomes more, it can cause depression and anxiety as well.
Physical Abuse: In this case, the staff of the nursing home hurt the residents physically. This physical abuse generally includes kicking, hitting, and pushing. This kind of physical abuse can make an individual physically and emotionally weak. Some residents might attempt suicide as well in worse cases as they were not able to escape from this physical abuse.
Negligence: Some caretakers do not provide food on time to the residents. Some might provide spoiled food to the residents. Some don't clean the rooms of the residents. All this can lead to various problems like stomach upset, malnutrition, skin infections, etc.
Sexual Abuse: Many residents of nursing homes may suffer from sexual abuse as well. Some of the staff members of a nursing home may abuse the residents there sexually. This includes touching private parts etc.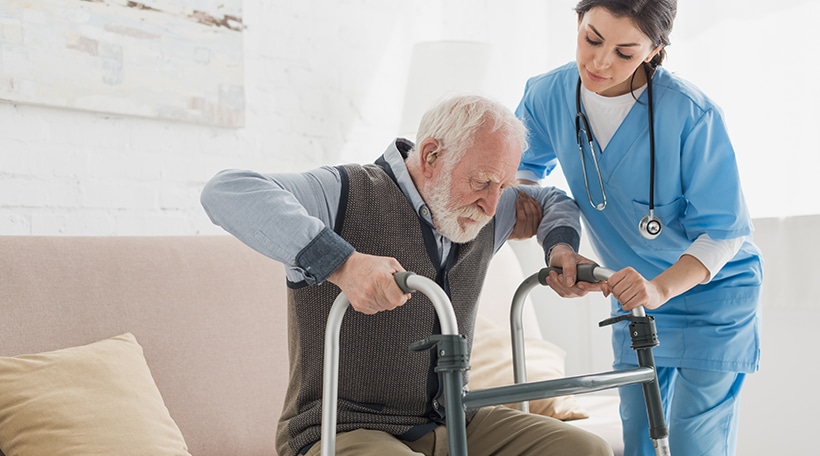 The main cause of nursing home abuse is lack of training. Nursing homes should hire the best caretakers. Once the hiring is done they should train them on how to behave with the residents of the nursing homes. They should understand that any misbehavior towards the residents can lead to job loss. The manager of nursing homes should check with the residents frequently whether they are facing any problems there or not. Managers should share feedback with the caregivers frequently to prevent nursing home abuse cases.
As some of the caregivers behave aggressively with the residents due to increased stress, give them some time for relaxation. Take them for outings and offer them some goodies for all the good work which they do. Hire enough caregivers to divide the work among them equally. This helps them by reducing the stress on them. If any of your loved ones are going through nursing home abuse, then you have all the rights to file a case against them. In fact, you can contact a nursing home neglect attorney to take legal action against them.
Don't have any idea about the nursing home neglect attorneys? You can approach the team of Fisk and Monteleone Ltd. They have the best Rockford nursing home neglect lawyers. The success rate is also very high when it comes to this law firm. Discuss your problem with one of the attorneys of this law firm and they will help you try their level best. You need not visit their law firm now to book their appointment. Get in touch with their attorneys online through their website to discuss your case.
What are the signs of nursing home abuse?
Physical Abuse Signs
One can identify the signs of physical abuse at a nursing home because it might result in bone fractures or red skin or swollen skin. Some of the other signs of physical abuse include dental injuries, malnutrition, bedsores, insomnia, frequent illness, infections, burns on the skin, head injuries, sudden weight loss, cuts on the skin, fatigue, etc. If you observe any of these signs whenever you visit your loved ones at a nursing home, the first thing which you must do is report them to the higher management. If they did not take any action about it then proceed legally. If you feel that it is a very serious issue then contact an attorney immediately without making any delay.
Emotional Abuse Signs
Some of the warning signs of emotional abuse include depression, anxiety, violent behavior, suicidal thoughts, PTSD symptoms, etc.
Nursing Home Negligence Signs
Dehydration, malnutrition, weak body, bad smell in the room, and filthy clothes are some of the signs of nursing home neglect.
Caregivers alone are not responsible for this nursing home abuse. Even the higher management team is also involved in such activities sometimes. The co-residents can also do this kind of abuse. Ignoring such issues might land your life on problems in the future. Hence, it is extremely important to hire an attorney who has some good experience in handling such cases.
How to help the victims cope up?
In order to help the victims, cope up with what they have gone through you should start spending time with them. Make them understand that you are there for them. Take them out and spend some happy moments to help them cope with this kind of bad incident. Show some motivational videos to them to help them cope up with depression. If you feel that the problem is at extreme levels, then take the help of a doctor.
Make sure that you do proper research before hiring an attorney as not all attorneys provide the best services to their clients. Check the client ratings of different attorneys in your location to understand who is best among them. It is always better to have a discussion once with different attorneys before hiring them. This will help you understand how they respond to their clients in general. Avoid choosing the attorneys if they don't respond to you properly. Share all the proofs which you have with your attorney as this helps your attorney to understand your case better.
Why late! Contact a good attorney in your location if you or any of your loved ones are suffering from nursing home abuse!